Temerin, caffe "MEXICANO"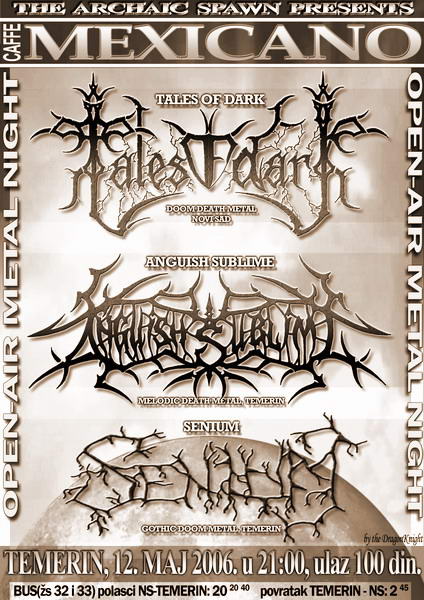 ANGUISH SUBLIME played along with friends from TALES OF DARK (Doom Death Metal, Novi Sad) and SENIUM (Gothic Doom Metal, Temerin) in front of about 130 metal fans. Big hail to all of you who came and thanks for your support! And a big hail to our fellow-bands ToD and Senium!
This gig was the first gig in Temerin organized by The ARCHAIC SPAWN, the one that started the row of over 30 gigs with over 50 bands playing in Temerin and Novi Sad, in the next 2 following years. HAIL!
Here are some bootleg videos from the gig (with thanks to guy with the camera :)) :